RED LOCK PARTY PACKAGES!
Red Lock Escape Rooms offers a unique location for your birthday party, team building activity or corporate event. We can offer our standard escape party package or create a custom schedule for you.
For more information, click on your preferred package below, or call us on 1300 415 413 to discuss your requirements.
Maroochydore Party Package
from 
$330
> Suitable for groups of 6 to 18
> 60 minute escape room: Area 51/Aunt Annie's Asylum/Bank Heist/The Mob Job
> Private party room available (for groups of 12+)
> Suitable for ages 10+
> Group photo of each team
Mobile Escape Rooms
from
$995
> We bring the escape room to you!
   > Suitable for large groups of 20+ players including; corporate events, schools and universities. 
> Customised packages to suit your event
> Choose from a number of fun themes!
Our party packages are available on any day! Please contact us on 1300 415 413 or redlockescaperooms@gmail.com if you'd like to book your Red Lock Party Package, along with your preferred time and total number of players.
We have selected times online booking slots available for Friday Party Packages. For other times, or groups of 20 players or more, or please contact us today for a quote and availability.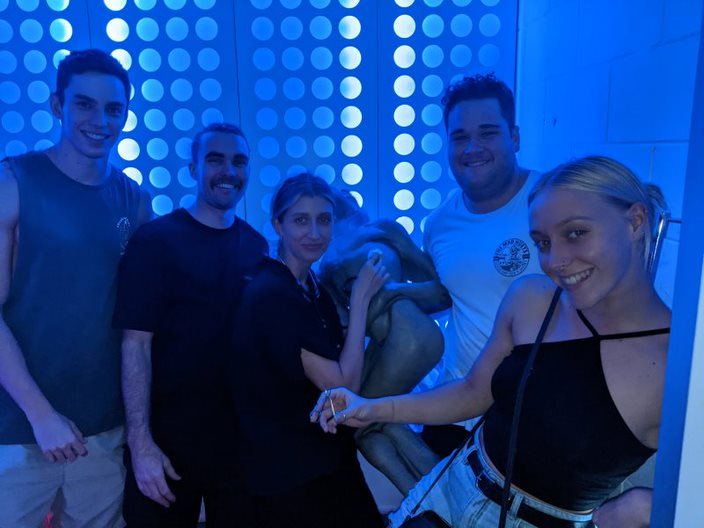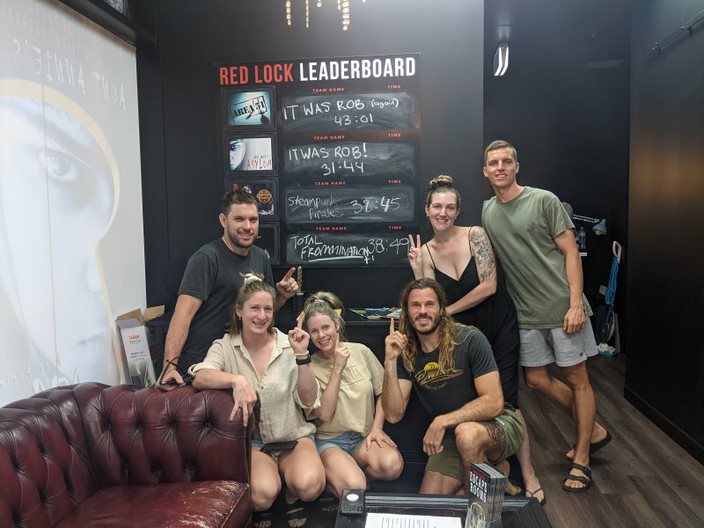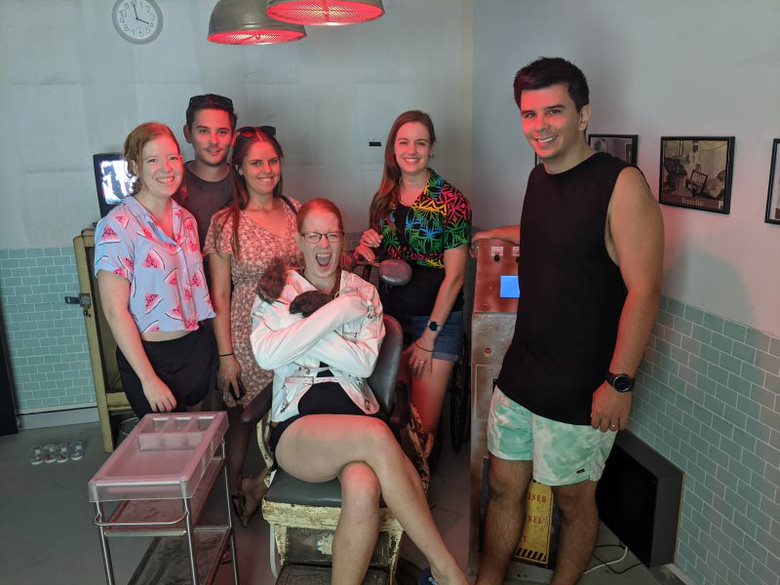 "Perfect for the family!"
"Really enjoyed the Steampunk Time Lab. It was great for our 8 year old, she really enjoyed it and did an amazing job with the puzzles and codes. Perfect for the family! Thank you."

"Great experience, would go again for sure! The staff are super helpful – they made sure we understood everything we could and couldn't do before we went in. Was really fun and they always gave us clues when needed. Excited to try the new rooms when they come in!"

"Absolutely awesome. We went an played Aunt Annie's Asylum and it was the perfect mix of spooky and fun. Some of the puzzles were complex though it just added to the fun. The staff were also amazing; very friendly, easy to get along with and always eager to help when you get stuck on a puzzle. Definitely would recommend and will be back for sure!"

"Challenging & enjoyable"
"We had a really great time at Red Lock escape rooms. The puzzles were challenging and enjoyable. The staff were very helpful and friendly and went out of their way to make it a great experience. I would definitely recommend Red Lock to others and it's great to have another escape room place on the Sunny Coast."
Near Kmart ground floor carpark
Sunshine Plaza, Maroochydore, QLD