A peak inside the making of the Mad Scientist Escape Room
Have you ever wondered what it takes to create an escape room? The Red Lock Escape Room team does! We worked day and night to get the props ready in time for our grand opening in the Sunshine Plaza.
We have had many comments about how hard the buzzwire is to complete. You should have seen how hard the team worked bending it – with a pipe bender no less! Are we a bit crazy? I'd say so.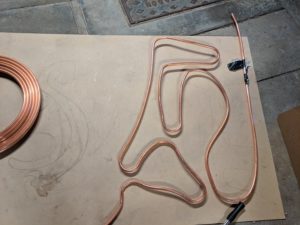 Not only were there big props to complete, there were also the small decoration props that we had to create. What do you think of the creepy eyeball?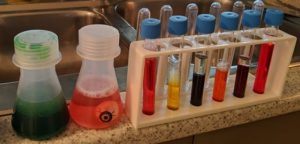 The contamination unit was one of the more fun props to create. Our Game's Master Jessie sanded this previously red unit, painted it silver, sealed the unit and then the rest is a secret. If we told you we'd have to turn you all into cats!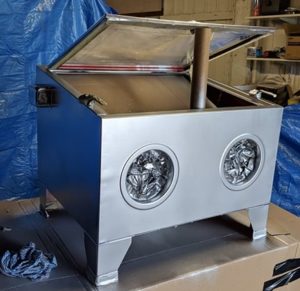 If you are looking for something to do this holidays, come check Red Lock Escape Rooms out on the Sunshine Coast. We hope you will have as much fun escaping our rooms as us Game Masters had creating them!