You have infiltrated the Area 51 Base Camp, only to find it deserted. All signs point to an imminent alien invasion! Trust us, you do not want to find out what they want.. escape the room before it's too late!
The Area 51 Escape Room is full length 60 minute escape room and is a fun and challenging escape room suitable for up to 5 players at a time.
The game is played in semi-darkness with special effects lighting and props. Please note the game is not scary and can be enjoyed by players from 12 years plus.
Game Length: 60 minutes
Age guide: 10 +
Difficulty Rating: 6/10
Location: Sunshine Plaza, Maroochydore 
Price: from $31 pp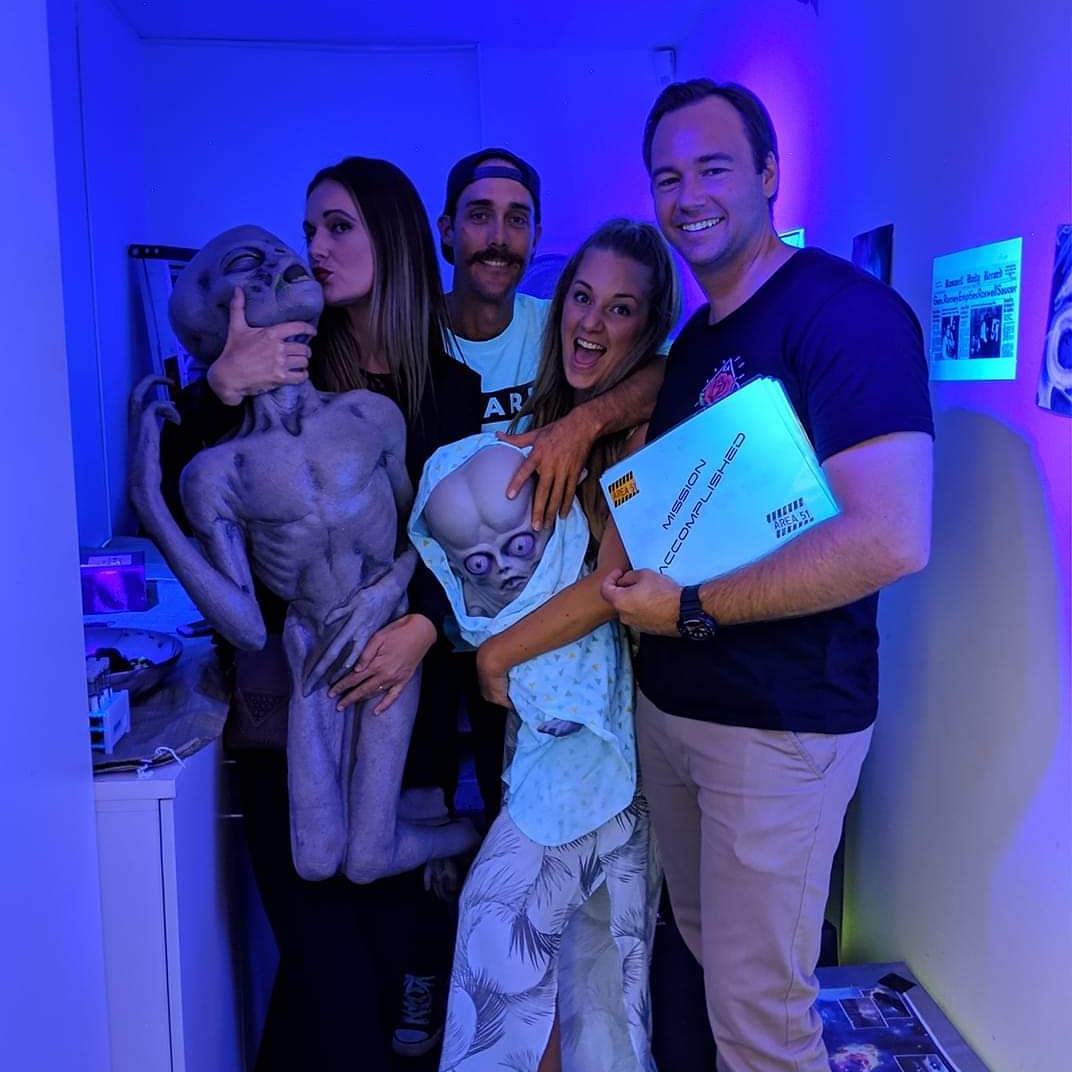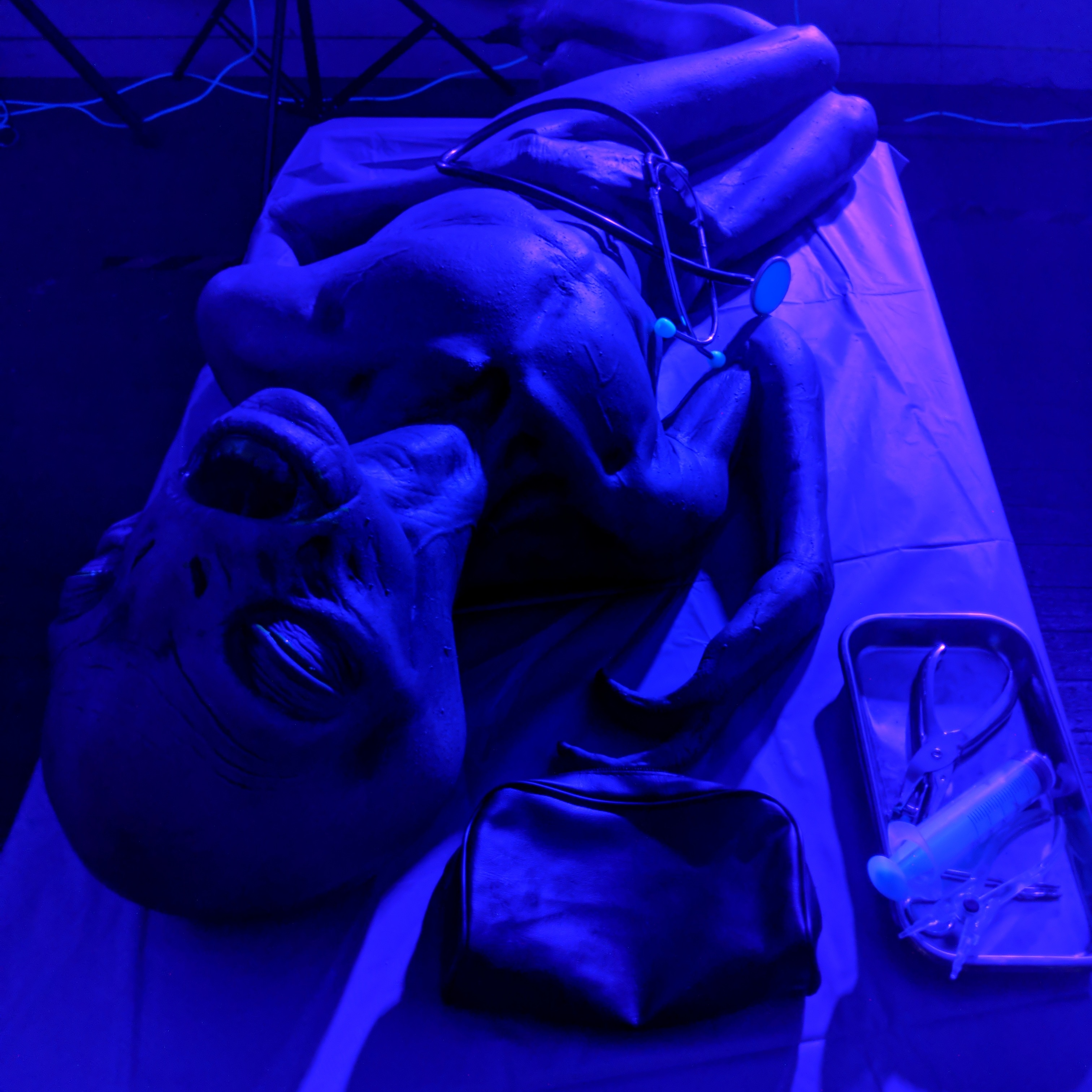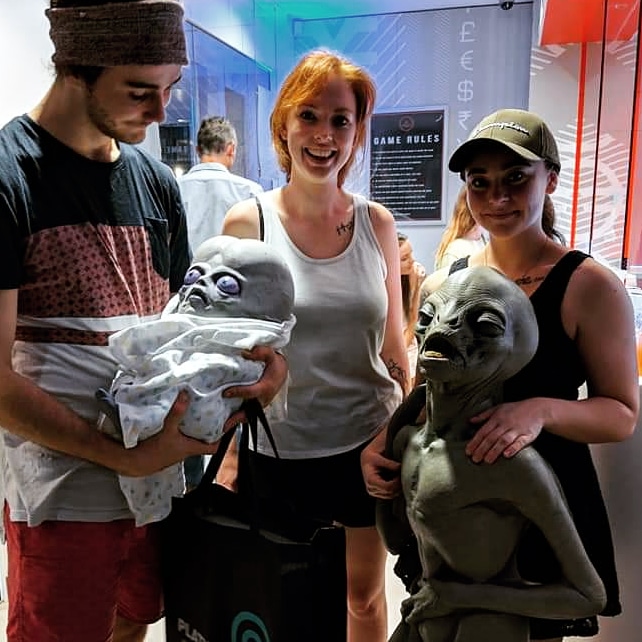 "It was so fun. We did the Area 51 Escape Room. It was a great experience and highly recommended."

"Great experience, would go again for sure! The staff are super helpful – they made sure we understood everything we could and couldn't do before we went in. Was really fun and they always gave us clues when needed. Excited to try the new rooms when they come in!"

"Had an amazing time!! thanks so much to the staff for making it so much fun 😁"

"Challenging & enjoyable"
"We had a really great time at Red Lock escape rooms. The puzzles were challenging and enjoyable. The staff were very helpful and friendly and went out of their way to make it a great experience. I would definitely recommend Red Lock to others and it's great to have another escape room place on the Sunny Coast."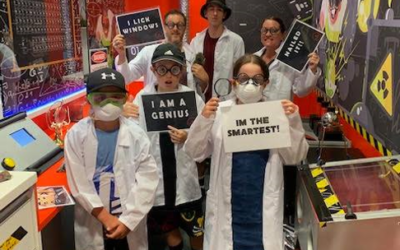 ESCAPE ROOM FOR KIDS NEAR ME Escape Rooms are a fantastic form of mind-bending entertainment for young and old! While lots of escape rooms are designed with adults in mind, are there escape rooms age-appropriate for kids? Absolutely yes! Kids are often amazing at...
MON, TUE, WED & FRI
10:30am – 5:30pm

THURS & SAT
10.30am – 9:00pm
Drop Us a Line
Don't be shy. Let us know if you have any questions!