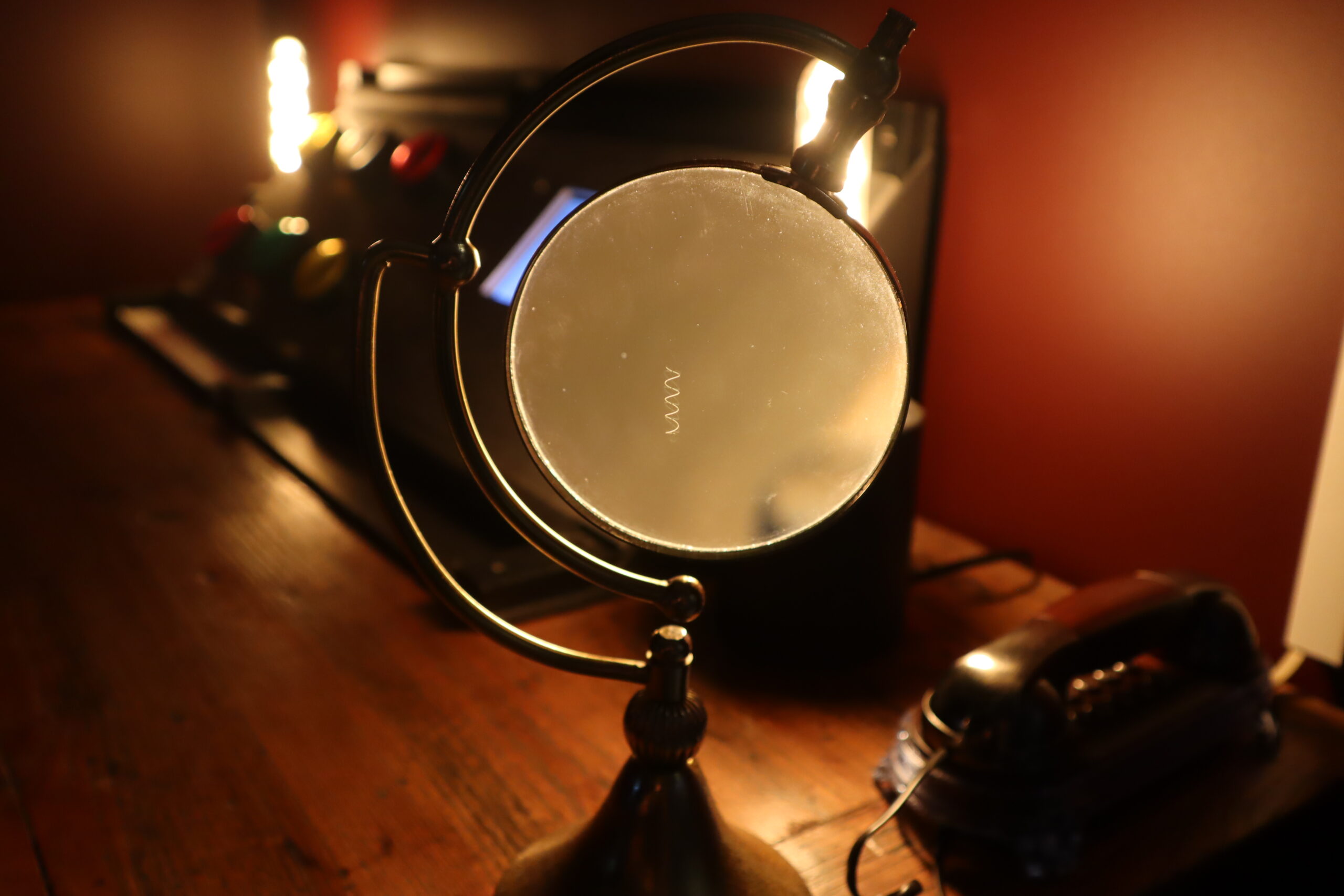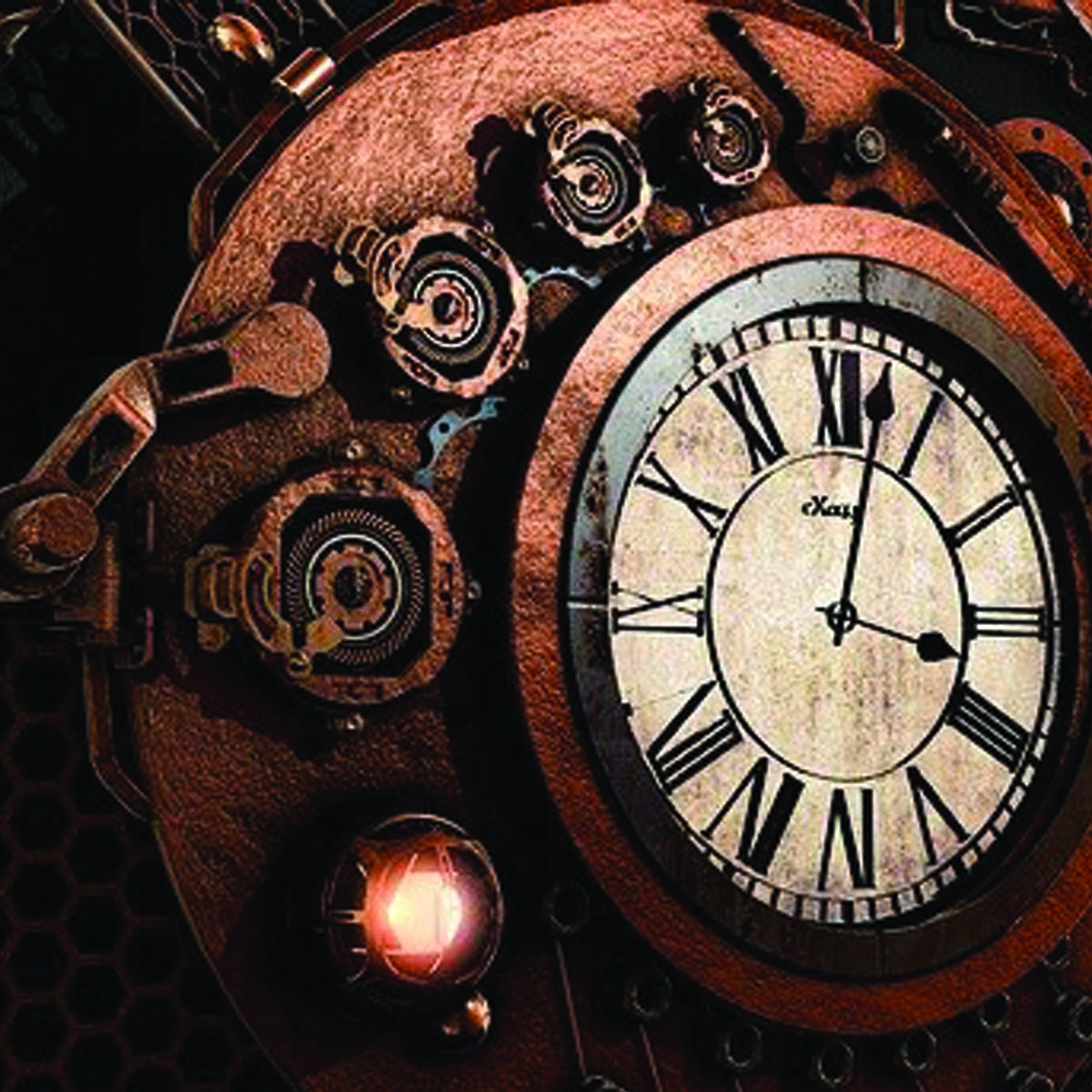 STEAMPUNK TIME LAB ESCAPE ROOM
You are a group of amateur time travelers and you have mistakenly travelled back in time; right bang in the middle of the black plague!
The year is 1894 and the outside world is rife with the rapid spread of the pandemic. Your time lab is safe for 60 minutes, but you must recover your time machine and travel back to the present before you too succumb to the the disease..
Steampunk Time Lab is a 60 minute escape room and is a fun and challenging escape room for beginners and experienced players alike.
The game is played in semi-darkness with special effects lighting and props. Please note the game is not scary and can be enjoyed by players from 7 years plus.
Game Length: 60 minutes
Age guide: 7 + (Paying Adult to accompany under 10s)
Difficulty Rating: Easy
No. of players: 2 – 6 players
Location: Sunshine Plaza, Maroochydore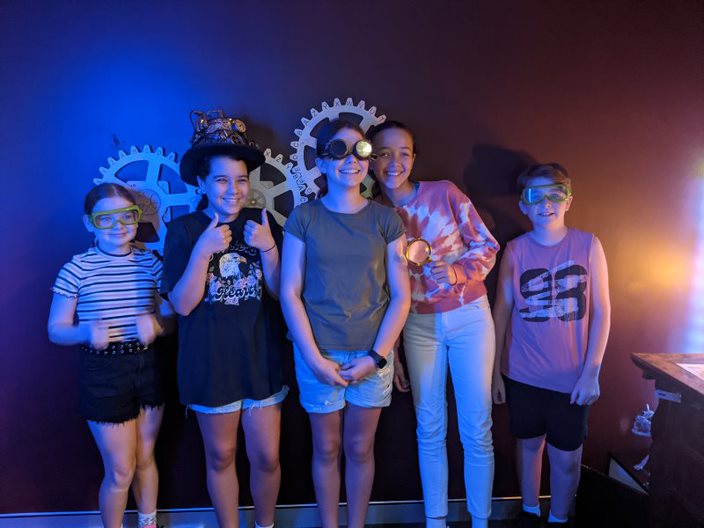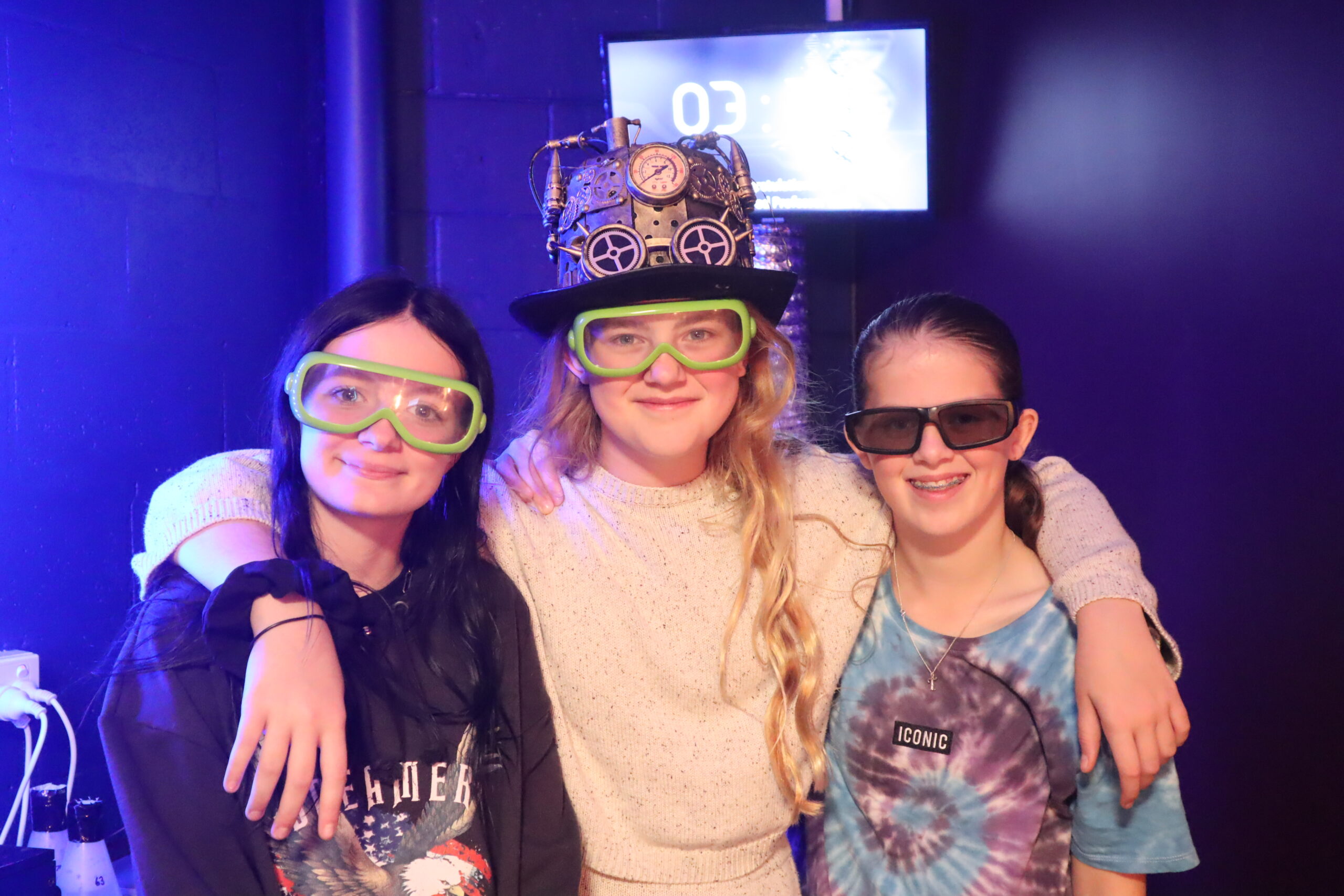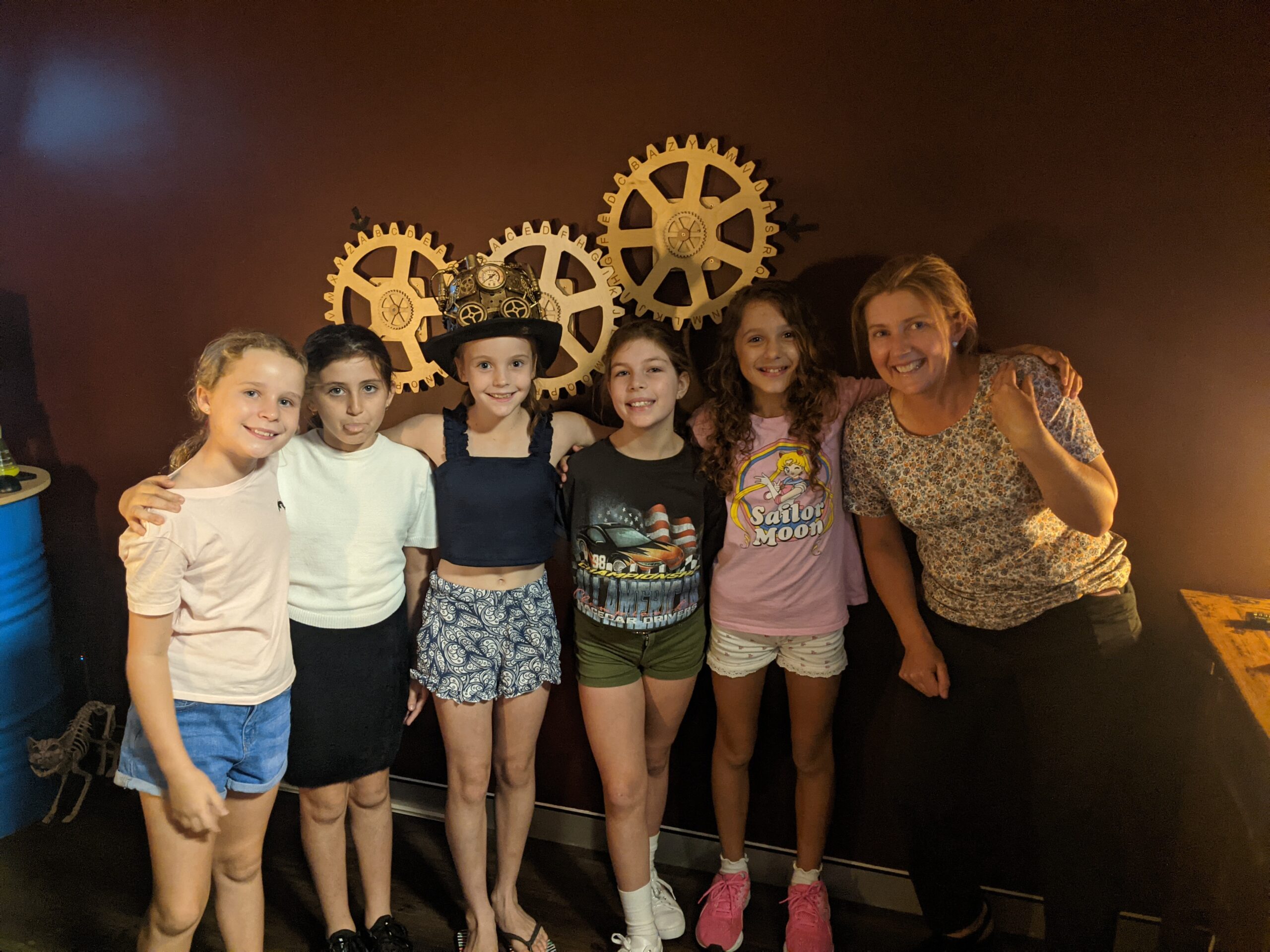 "I recently did the "Steampunk Time Lab" with my 3 kids and they absolutely LOVED it. With just enough difficulty that they had to work together, but easy enough that we made it out with time to spare. Would definitely recommend for kids 10yrs and up"

"We have come here twice and each time we have had such a good time! The rooms are amazing and have been curated so well, and they are so nice! We will definitely be returning again!!"

"Perfect for the family!"
"Really enjoyed the Steampunk Time Lab, it was great for our 8 year old, she really enjoyed it and did an amazing job with the puzzles and codes. Perfect for the family! Thank you"

"My daughter and her friends had a fantastic experience today doing the Steampunk room for her 11th Birthday. All the girl had so much fun! We will definitely be back!"
MON, TUE, WED, FRI & SUN
10:00am – 5:00pm

Don't be shy, Let us know if you have any questions!