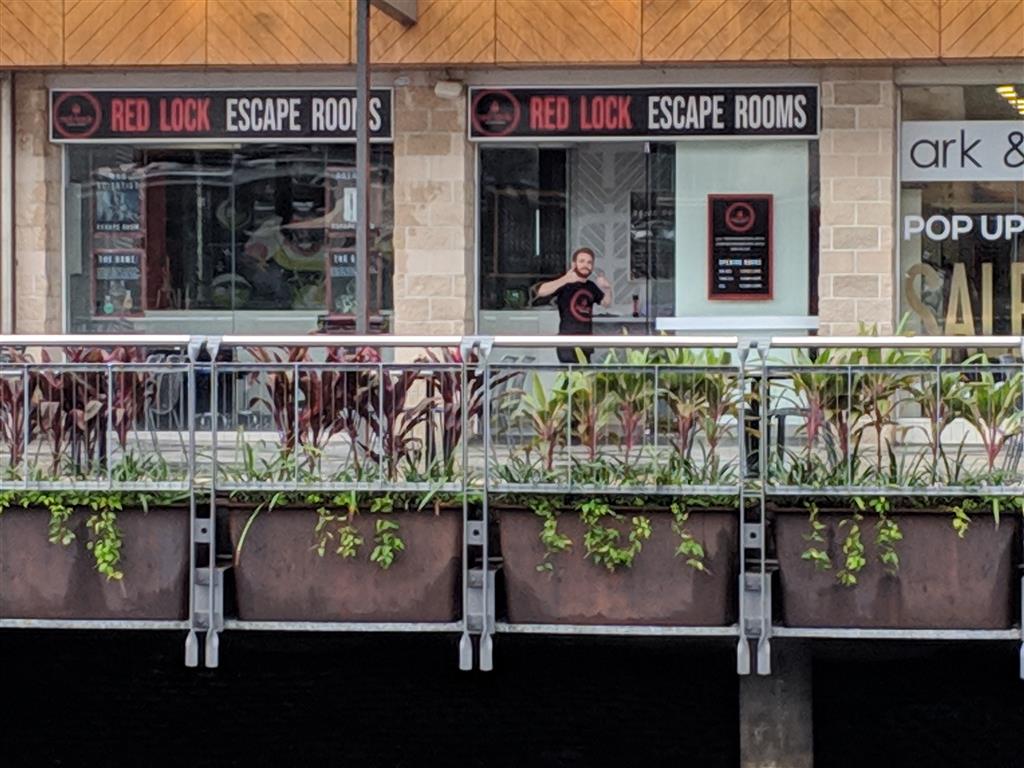 Sunshine Plaza, Maroochydore
Our Sunshine Plaza Escape Rooms are located on the Riverwalk and have two amazing escape rooms, Area 51 and the Mad Scientist!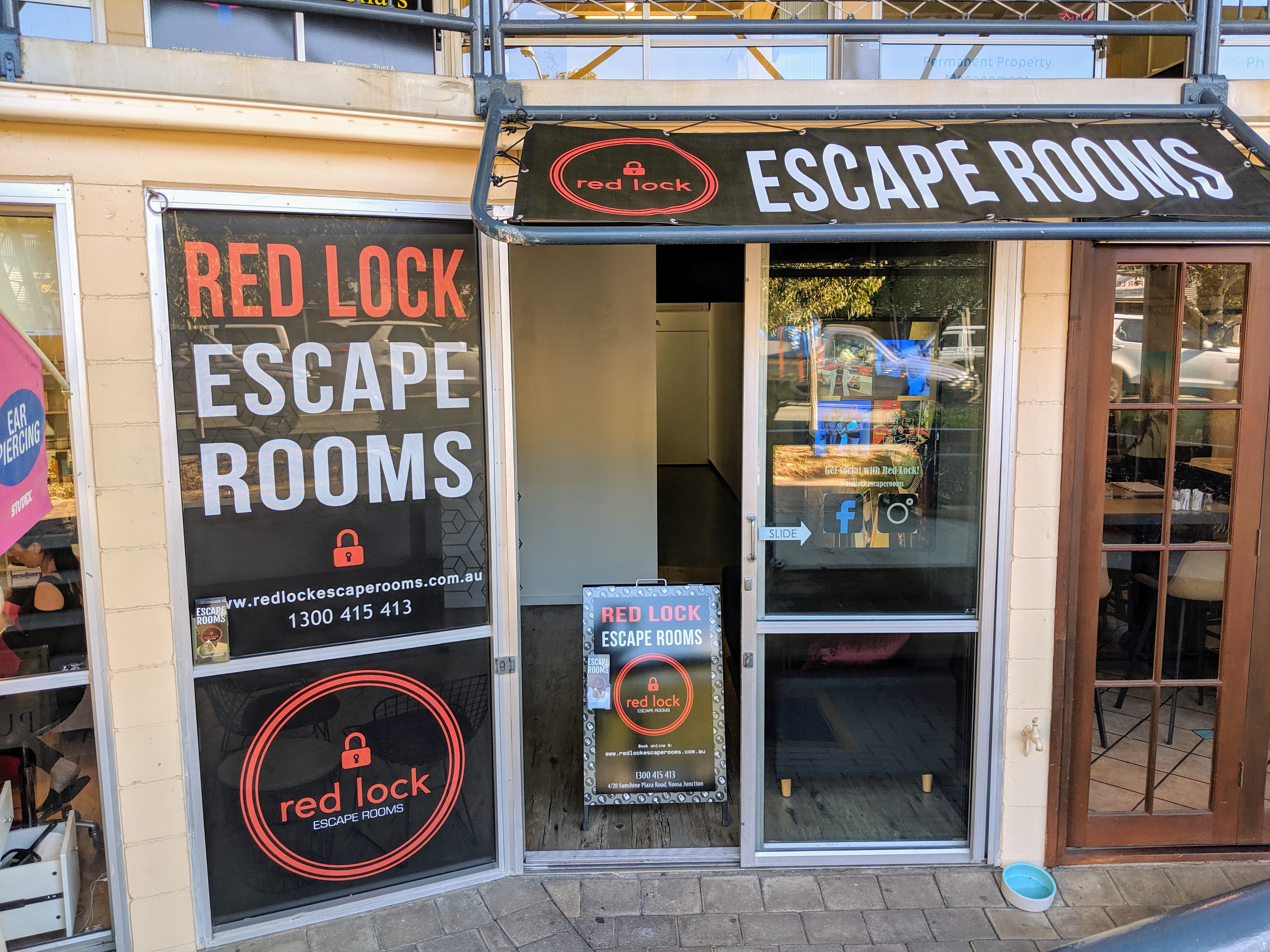 Noosa Junction
Located opposite the cinema!! We have two rooms Vegas Hangover or Area 51, plus The Dungeon and Bank Heist coming soon!
The Dungeon!
Noosa Junction Location – for a limited time only!
It's Halloween and you have broken into the dungeon of Greta Robinson. People say that she likes to lure handsome men into her dungeon with the promise of her famous Greta Stew, but what they didn't know was that they are the main ingredient..! Very few that have ever entered Greta's Dungeon have lived to tell the tale. Will you be one of them!?
Mad Scientist Escape Room-
Maroochydore Location Only
You are locked inside the kooky laboratory of a cat-obsessed Mad Scientist. The clock is ticking, you only have 20 minutes to save the world and escape to save yourself! This is our fast paced, adrenaline filled express family friendly game suitable for 2 to 6 players. Suitable from ages 6 to 100 and kids under 5 are free!
Area 51
Maroochydore Location. Also at Noosa for a limited time only
You and your friends have infiltrated the Area 51 Base Camp, only to find it deserted. All signs point to an imminent alien invasion! Trust us, you do not want to find out what they want.. escape the room before it's too late! This full length 60 minute escape room is a fun and challenging escape room suitable for 2 to 5 players.
Bank Heist
Noosa Location Only (coming soon!)
You and your crack team are about to attempt your biggest bank heist yet! Solve the hi-tech security system and escape with your share of $10 million! This is our most difficult room and suitable for 2 to 6 players.
Vegas Hangover
Noosa Location Only
You have woken up in a Vegas Hotel with no memory of how you got here.. What you do know is that security are on their way to get you and you have 60 minutes to escape! This  60 minute escape room is a suitable for 2 to 6 players with a difficulty level of beginners – intermediate
An escape room is a team game played with 2 to 8 players. Each escape game has an introductory story and the players need to work together to find the clues and solve the puzzles in order to escape before the time runs out. The rooms are designed with realistic interiors and props, so that once you enter the room you are instantly transported into another world. Each escape room game is concluded with a commemorative group photo.
Check out our fantastic party packages HERE!  Perfect for Birthdays, team building or family fun days!
To book your party package, please contact us with your preferred date & time and number of party players.
Red Lock Maroochydore:
Riverwalk Precinct (next to Hungry Jacks)
Sunshine Plaza, Maroochydore, QLD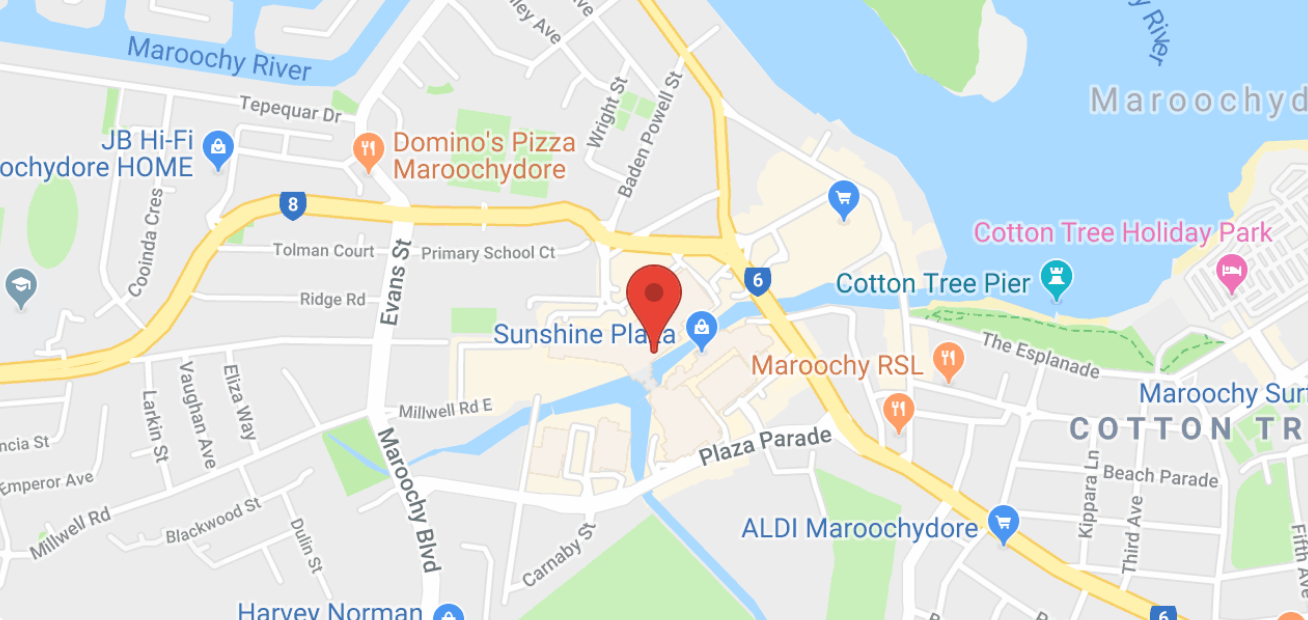 Red Lock Noosa:
28 Sunshine Beach Road
Noosa Heads QLD 4567